After the United States Supreme Court legalizes Sports Betting in May, state representative Lou Lang has been investigating on how to expand gambling in Illinois beyond casinos, horse racing, neighborhood bars and video slots.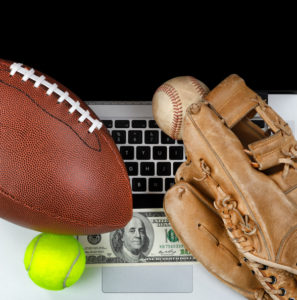 According to Lang, the estimate revenue from sports betting could be $50 million and could go up to $300 million. He said if the law were repealed "Illinois could be a hub" for sports betting. But he warned the lawmakers to look closely on the taxes because it might scare the people elsewhere. "It will drive people out of the market and it will hurt the bottom line for the state," Lang said. "For me, this is about the bottom line for the state, and economic development."
He communicated with a committee in Springfield that the lawmakers must devote time and attention to acquiring knowledge of the big picture including how to handle the all the technology behind it, the number of vendors involved, and making sure not to violate the Federal Wire Act.
Different people have contradicting views about the subject. For the CEO of the gaming company Pala interactive, Jim Ryan, regulating such activities gives the consumer protection from crooks. He wants Illinois to legalize both sports betting and online gambling, for illegal websites are unsecure.
For Anita Bedelle, Executive Director of Illinois Church Action on Alcohol and Addiction Problems, legalizing and regulating online gambling will only amplify addictions and other gambling problems. She believes it will only encourage people to gamble. Bedelle said "People who would not go to an illegal website, who would not go to an illegal bookie, would do so because it's legal."
Ryan acknowledges Bedelle's concerns, he said "To her point, the industry will become larger because it's regulated, but it will become larger in a regulated and responsible environment."
In Ryan's approximate calculation, if Illinois legalize and regulate sports betting and online gambling, the state could scrape up more than $800 million.
In January, Lang is expecting a set of proposal of gambling bills in the new General Assembly.